Woodbine Rehabilitation & Healthcare Center
>
News
>
Behind The Mask – Tenneh Banya
Behind The Mask – Tenneh Banya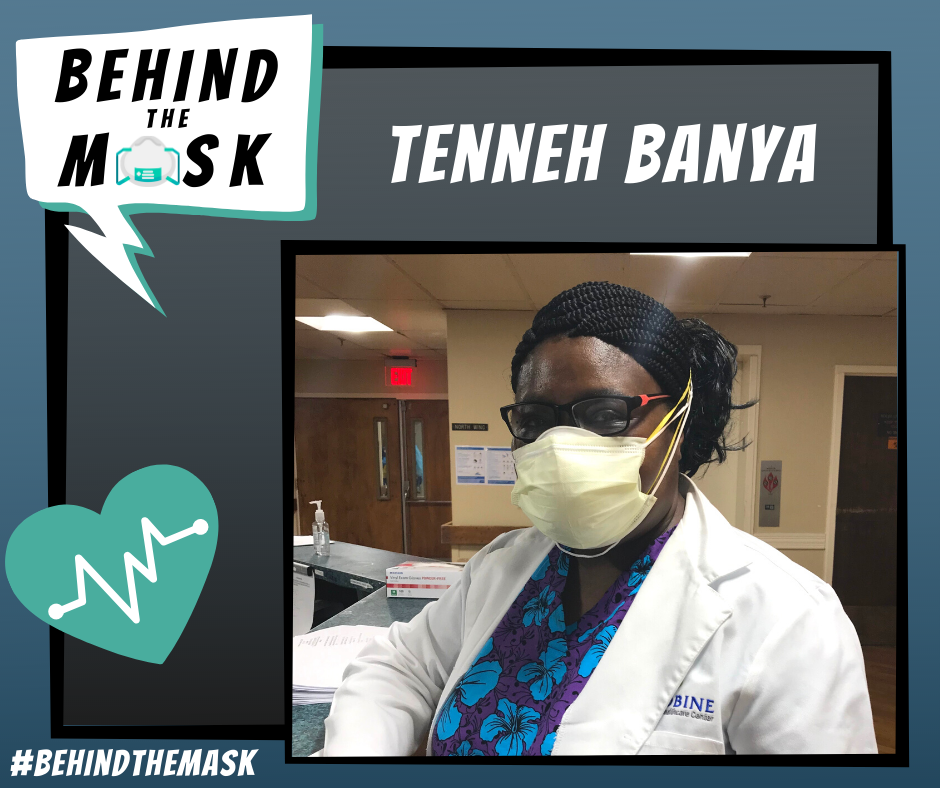 This week we welcome you to come Behind the Mask with RN, Tennah Banya, a hard-working leader who has made her mark here for over a decade! Tennah's passion in caring for others is worthy of a spotlight, as we learn more about her daily tasks during the COVID-19 pandemic.
"I love working at Woodbine and my team. All the staff here are passionate about what they do and they care about our residents." Tennah states as she reflects on being a team member during these unprecedented times. "We are taking it as a challenge."
Tennah's morning routine starts with faith, as she finds strength in prayer to motivate her. "I pray in the morning," she says, followed by checking up on the night staff as well as visiting the residents. Tennah sees the residents as her family, which is what sparks her level of care. "We are an extended family. We take care of them day in and day out" she exclaims.
At the end of a long day, Tennah does two main things to help her relax. "Shower and self-isolate," she says, although the isolation can become a hurdle. "It's very hard with my husband." This is repeated each day, but Tennah perseveres.
When times get tough, Tennah reminds herself why she started working as a nurse in the first place. "I wanted to do something that matters," she says. What Tennah does and contributes matters the most to our residents and their loved ones, and Woodbine is appreciative of the hard work she puts in every day. Thank you for allowing us Behind the Mask, Tennah!
To learn more about Career Opportunities here at Woodbine please: Click Here