Woodbine Rehabilitation & Healthcare Center
>
News
>
Behind The Mask – Ashley Caison, Social Worker
Behind The Mask – Ashley Caison, Social Worker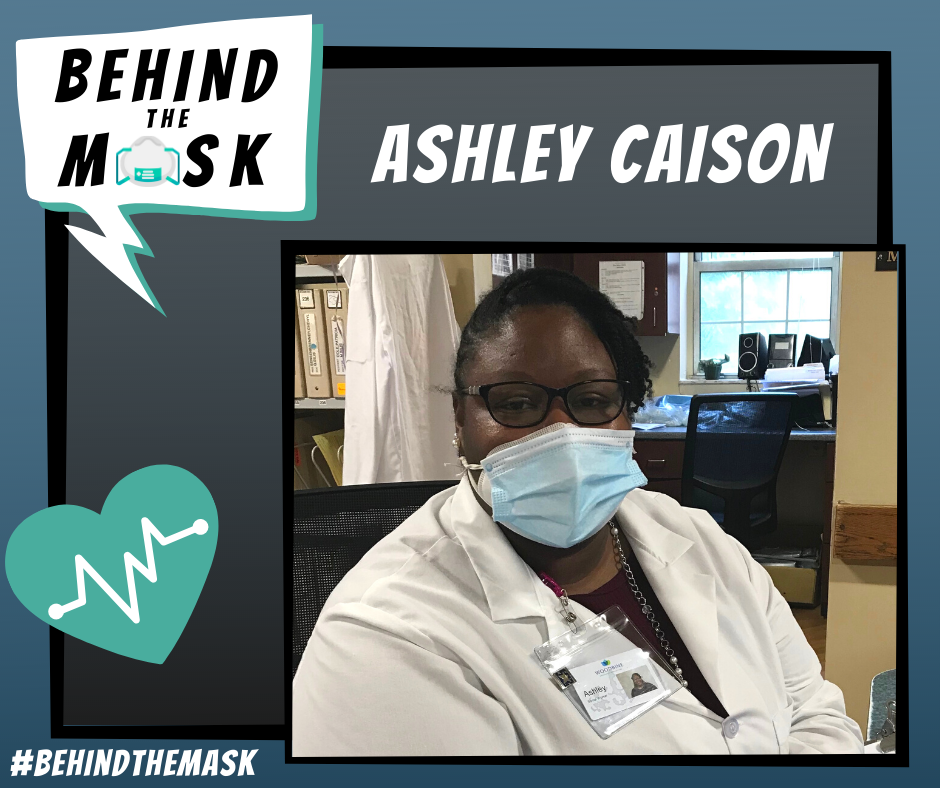 This week we bring to you to go Behind the Mask with our beloved social worker, Ashley Caison! Ashley has been a part of the Woodbine family for almost five years and has been a dedicated team player all throughout the COVID-19 pandemic.
"Being a team member here at Woodbine means a lot to me" Ashley says, explaining what it's like working at Woodbine during these unprecedented times. "We are helping those who are in need, offering a helping hand, and a support system to deal with COVID-19" she continues. As for a support system, Ashley knows there is no worry in her department. "My team is supportive, and it makes things better and easier to come to work daily" she days.
Ashley does want people to know the efforts her and her team have put in to ensure safety and comfort at Woodbine. "The staff at Woodbine has a goal of keeping the residents safe and healthy" she says, "we are in this together."
After a long day of work, Ashley has a few simple steps to manage her self-care. "Positive thoughts, laugh more, focus on my goals" she says, adding "staying focused and relaxing helps me maintain my wellbeing. And I pray."
Thank you, Ashley, for bringing us Behind the Mask and showing your strength in skilled nursing! You and the Woodbine team are all hard-working individuals that always show positivity and hope.
If you would like to learn more about Career Opportunities here at Woodbine please: Click Here